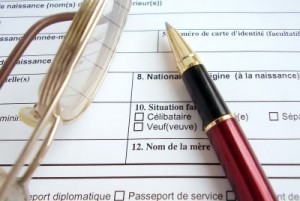 Granting of the Cyprus Citizenship – Visas- Temporary Residence Permit- Employment Permit – Registration of EU Citizens and members of their family – Immigration Permits – Family Reunification Permit – Long-Term or Permanent Residence Permit

Our firm is experienced and highly proficient in advising and providing services to both Europeans and third country nationals in the field of migration/immigration.
Our Firm provides a wide range of migration services from employment permit and visas to temporary or permanent residence permits as well as Cyprus citizenship by investment, to meet each client's needs and/or abilities.
The acquisition of the Cyprus Citizenship has become in the recent years very appealing to third country nationals and we can help you to obtain it easily!
According to the new terms and criteria the Cyprus citizenship can be granted exceptionally to the applicants that satisfy certain criteria that are related to their financial status. These facilities are not available in any other EU member state, apart from Cyprus.
What are the benefits of having Cyprus citizenship?
A national of a country outside the European Union can be granted a Cyprus passport and enjoy unrestricted movement throughout the European Union territory.
Once an individual is granted Cyprus citizenship he/she can obtain unrestricted residency in the Republic of Cyprus.
Cyprus Law recognizes the nature of the work of foreign entrepreneurs and investors and accommodates for the fact that the nature of their work obliges them to be mobile and to pursue frequent trips and therefore relieves them from the obligation of the one year uninterrupted residency in Cyprus proceeding the date of application.
There have been recent amendments to the Law that simplify the application process.
The timeframe for the approval of the application process is rather short and lasts only from six to twelve months.
The Cyprus citizenship is granted not only to the applicant, but can also be extended to his dependants through a separate procedure.