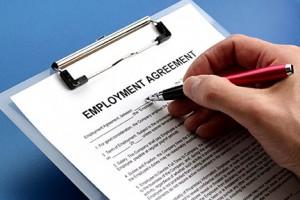 Employment Disputes – Employment Agreements – Restructuring – Social Protection Issues – Worker Protection – Health/ Safety at work – Maternity issues – Collective Agreements
Our firm offers advice on EU and Cyprus Employment Law and represents clients in employment disputes. Our services include amongst others the provision of advice to employers in cases of acquisition and restructuring, as well as redundancies, the drafting of employment agreements (including deeds of release and mutual termination agreements), assistance in social protection issues, worker protection issues, conditions of employment, employment policy issues, maternity and health/ safety issues.
At the same time we can provide advice on EU and Cyprus Employment Law issues to employees  on social insurance issues, employer and employee obligations, protection of maternity, discrimination at work, health and safety, collective agreements, confidentiality and false dismissal or redundancy.